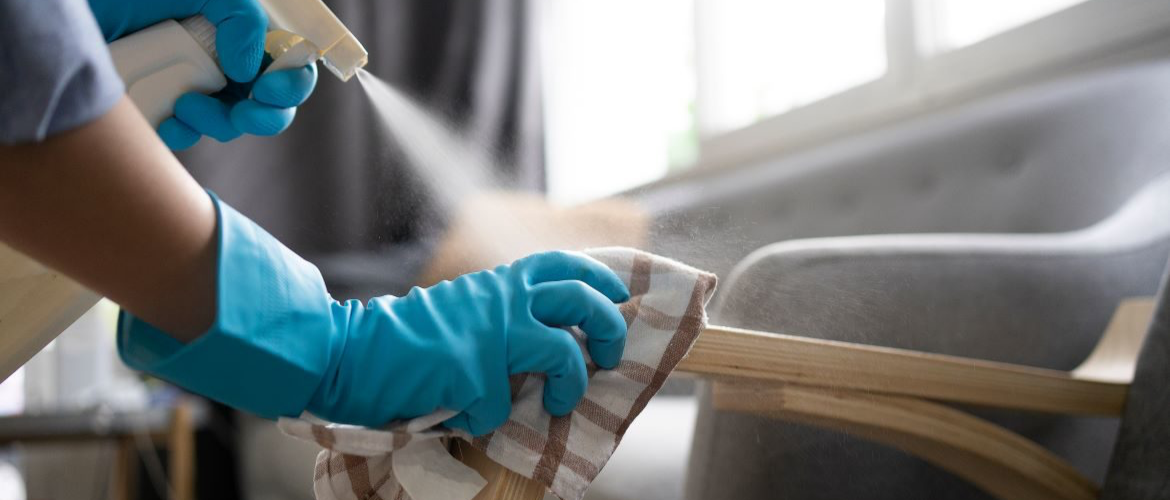 Covid 19 – protecting guests in your French holiday home
---
The Covid 19 pandemic has turned the holiday industry on its head – from lockdowns and travel restrictions to what guests will be expecting when they arrive at their accommodation.
If you own a second home in France you will want to protect and reassure your guests during their stay. Whether these are paying visitors or simply family and friends enjoying a short stay in the sun. You want them to be confident that when they stay in your property they have nothing to worry about and that the precautions you have taken go above and beyond Government guidelines.
Useful information and guidelines for owners
The first thing we suggest is that you familiarise yourself with the most up to date protocols and safety guidelines put in place by both the UK Government and the French Government. These are constantly changing and being updated.
It would make sense for you to put plenty of reminders in the property about the existing guidelines at the time (number restrictions, curfews etc) as well as basic health guidelines (hand washing, masks etc). Here is a link to guidelines issued by the Centre for Disease Control and Prevention (CDC).
Next, make sure that your cleaners are properly briefed and are using recommended products that are robust enough to kill the virus. The safety of your cleaners and any workmen on site is paramount. They should wear masks and PPE and you can find a list of cleaning materials authorised by the American Chemistry Council here.
Our friends at Properly have written an excellent guide for holiday home cleaning and suggest the following:
1. Wipe down light switches, lamps, cupboard handles, doorknobs, banisters, remotes, and thermostats. These are tiny areas of the property that don't normally require attention, but since it is extremely likely that your previous guest touched these points, it is important to wipe them down. Make sure your cleaners know to give these areas special attention.

2. Run all of your dishes and flatware through the dishwasher – even the clean ones. Think about the way you get a plate out of the cupboard. Your fingers touch the plate stacked beneath the one you removed, right? If that plate is infected and your guest eats a meal off of it, they will likely get infected as well. Play it safe and wash every dish.

3. Sanitize high-contamination sites. Hopefully, your cleaner is already doing this, but just in case sanitization hasn't been on your radar so far, make sure to use a disinfectant spray or bleach on your bathroom toilet, sink, and trash can. You should also disinfect your toilet brush!

4. Wipe down all appliances, electronics, and provided amenities. Do you have an iron for your guests? A vacuum cleaner? Ask your cleaner to wipe down all of these items in case the previous guest left them infected. If you have soap dispensers, sponges, or other items for guest use, make sure they are clean and/or new.

5. Run all available linens through the laundry – even the clean ones. If there's a clean dish towel in the drawer that the previous guest didn't use, it may still be infected for the same reason that the dishes may be – the guest may have touched it without using it. Play it safe and run all your linens through the wash.

6. Clean your cleaning items. Do you provide soap, dishwasher liquid, laundry detergent, or cleaning supplies to your guests? These items often live under the sink and don't get a lot of attention – they're cleaning supplies, after all. However, bacteria can still live on the surfaces, and they need a good wipe-down in case of infection.

7. Just before your cleaner leaves the property, have them sterilize your entry method. This might be the keypad or a set of keys in a lockbox, but either way, make sure the entry method has been thoroughly cleaned.
By following these guidelines you will be able to reassure guests that their safety is paramount to their visit – it will help your property stand out from the crowd. Of course, it is not always easy to manage this from afar….and that's where having a local property manager comes in. They will be able to source personnel and products, take photos and videos, welcome guests and manage the whole process.
To find out if we have a property manager in your area then contact us at hello@leggettpm.fr