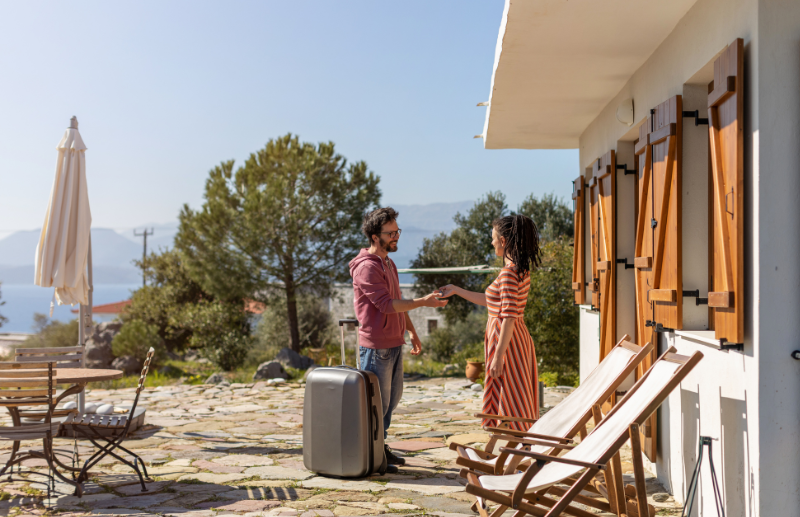 How much could your holiday home bring in?
---
Many buyers of French property are looking for a second home in France that they can rent out, as well as use for themselves. The income from this helps pay for the upkeep of the property, and covers the annual taxes and running charges. Indeed the rental income received will become increasingly important as interest rates start to rise and mortgage payments increase.
With this in mind, the Leggett Property Management team are offering a free "Rental Management Study" to clients which covers the potential demand in your area, a competitor analysis, details of how the rental process would work and (most importantly) a detailed income analysis based on the latest market data.
How does this work?
We use a mixture of our own market knowledge and data supplied by Air DNA and other market sources. It compares the historical occupancy rates in your area with seasonal demand. Using the base criteria of your property (how many people it can accommodate, does it have a pool/parking/high speed broadband etc) we calculate your potential revenue over six different parts of the year and summarise with two key figures. The potential annual rental revenue and the potential occupancy rate.
To register interest in a free rental management proposal just click here.
What does it cost?
The initial rental management proposal is free. If you would like us to look after your property rental then we charge a 15% commission on your rental income for advertising, organising the contracts, managing client requests, running the bookings and optimising your income.
We can also have our property managers take full care of your holiday home and your guests, with prices starting from 95 euros for up to 3 nights.
You can see full details here.
What does the study cover?
We start off with an introduction to our company and to the local property manager who will be your prime point of contact. We understand that your holiday home is a precious asset and we want to comfort you that it is in safe hands. After that the study details:
what we can do for you, and how much it will cost
details of the bespoke "guidebook" we will create for your property
an introduction to the different online advertising platforms we will use
your full, personalised, rental estimates
details on competitors and your local market
full contact details for HO staff and your local property manager