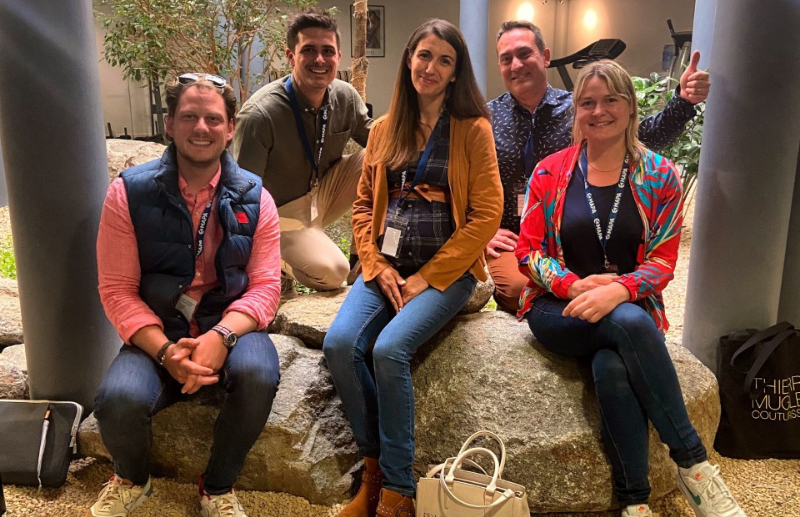 LPM attend the first congress of French Property Managers
---
Charles Cramailh, our founder, and four of our property managers from across France attended the "Congres expo des conciergeries locatives" in Nantes last week. Our team was Charles, Boris Kermarrec (Plougasnou), Franck Teston (Saintes), Fanny Lechatellier (Carantec) and Heloise Mancau (Arcachon). Here's what they took away from it.
This was the first national congress of its kind in France. It was a two day programme and attended by property management companies, and suppliers to the industry. There were workshops, presentations and a large number of exhibitor stands. The congress was organised by our industry body the CLF (Conciergeries Locatives de France) whose role it is to lobby Government on behalf of the industry, and to share best practice.
How does that affect me and my holiday home?
The holiday home management industry is a new one in France, and much existing French property law doesn't take this into account, as it stretches back to Napoleonic times. The biggest talking point at the congress was the difficulty in getting a Carte Professionnelle that covers property management. Many of the participants spoke about local competitors not having one and are thus trading illegally. This highlights a major issue that second home owners face – we all know that it is a high risk strategy to have a neighbour look after your home, but it should not be the same if you employ a property manager. If you are using a full rental service then please do check that anyone you employ does indeed hold a carte professionnelle and has all the necessary professional indemnity insurances.
It was a fascinating two days and we look forward to helping drive the changes needed. This includes meeting the constantly evolving guest requirements, to ensure our owners get repeat business, and the best possible reviews.

Charles Cramailh
What else did we learn?
It was evident that the demand for local property managers is booming throughout France, particularly in more rural areas where it is always more difficult to find personnel to look after a home. The CLF network is well established now with members in most regions of France. However, no one company offers a nationwide service and there was great interest in what Leggett Property Management is doing – particularly as all of our PM's get to work under our Carte Professionnelle. If you are interested in joining our growing team then contact us here. We also met some of the excellent service providers that the CLF use and we will be choosing the best of these and introducing them to our clients. Watch this space!