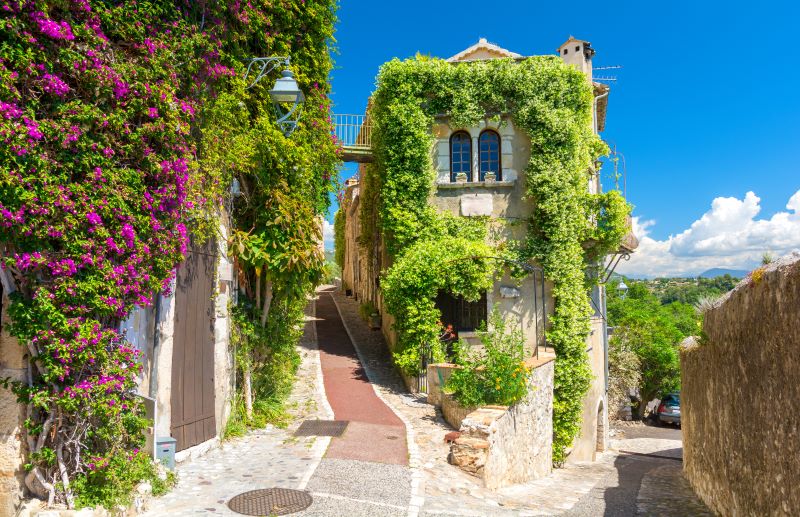 Focus on – Saint Paul de Vence in the Alpes Maritimes
---
The tourist office of St Paul de Vence opens with "Home of the artists and Art de Vivre" which is the perfect description. This is a charming and creative area of France, with a wonderful landscape, historic villages and incredible light. The Medieval walls of St Paul de Vence encircle narrow streets and capture the heritage of more than a thousand years. Everything seems to emanate from the fountain which sits at the heart of this incredible village.
There are no less than eleven historical monuments in the village itself, but one not to miss is the Fondation Maeght, which is a museum of modern art on the Collines des Gardettes, a hill overlooking the village. It was established in 1964 and houses a collection of paintings, sculptures and modern art from many important 20th century artists. The building (which itself was designed by a renowned Spanish architect) houses more than 12,000 pieces and attracts around 200,000 visitors every year.
What's the local property market like?
Our sister company, Leggett Immobilier, has an excellent local agent who covers the area. Nadine Massie has been a resident of the Riviera for over 20 years and you can view her portfolio of properties for sale here. The local property market is extremely hot at the moment, with a strong demand from locals. If you are an international buyer then you really need to have your finances in place, and to be able to move quickly. The Notaires de France tell us that the average price of an apartment in Saint-Paul-de-Vence is 5,070 euros per m2, which is actually great value when compared to prices on the coast. There is a strong demand for holiday homes as seasonal lettings are so popular.
I heartily recommend restaurant Le Caruso, in St Paul de Vence. It's best to book in advance as I'm not the only local who loves it there!

Dominique Calzia
What other local places should I visit?
Nearby, we would suggest a visit to Vence, and particularly the Chapelle du Rosaire de Vence which is often referred to as the Matisse Chapel. It was built in 1947 under a plan devised by Henri Matisse and houses a number of his original paintings. Matisse himself regards it as his masterpiece. Elsewhere you will find some wonderful inland villages, like Tourrettes-sur-Loup and La Colle-sur-Loup. The great news is that all of these spectacular places are within a short drive to the Mediterranean coast. Villeneuve-Loubet has a beautiful beach which is perfect for families, while the Cap d'Antibes is home to luxurious 5* hotels and some of the wildest coastline on the Riviera. Tourists come from all over the world to walk along the coast and pine forests, before dining in the plethora of fine restaurants.
.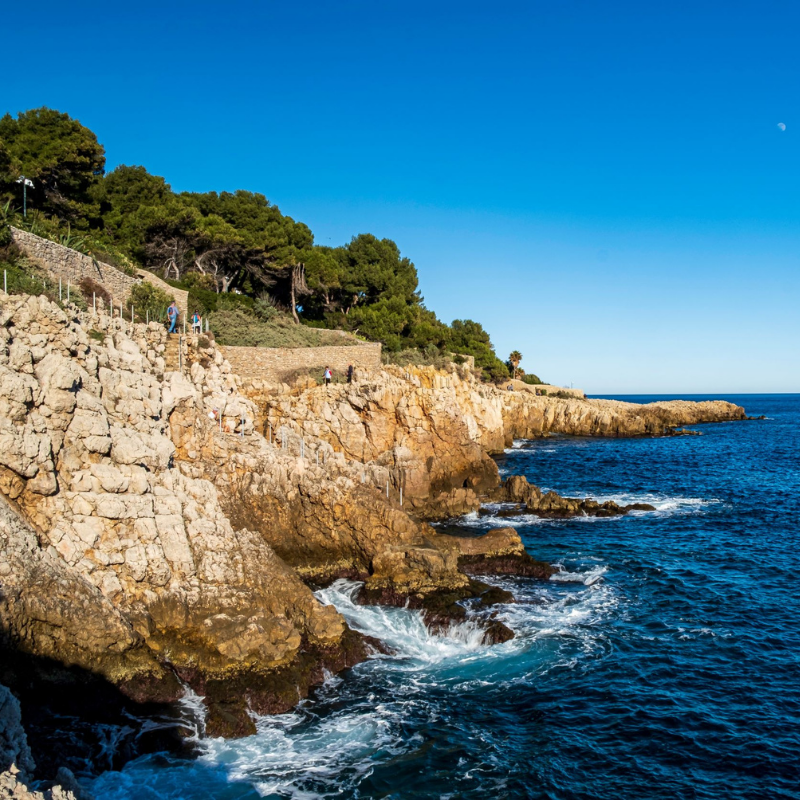 Do you have a property manager there?
Yes indeed, Dominique Calzia is one of our most experienced property managers and will be delighted to manage and rent out your property here. She was born and raised in nearby Nice and has worked in the property market here since the 1980's. Dominique is used to managing properties in the area and has a network of local contacts that is second to none. She offers a free key-holding service and the kind of services that she offers to clients in Saint Paul-de-Vence includes:
Concierge services
Management of local artisans
Full property rental and management services
"Meet and Greet" of guests
Guest changeovers