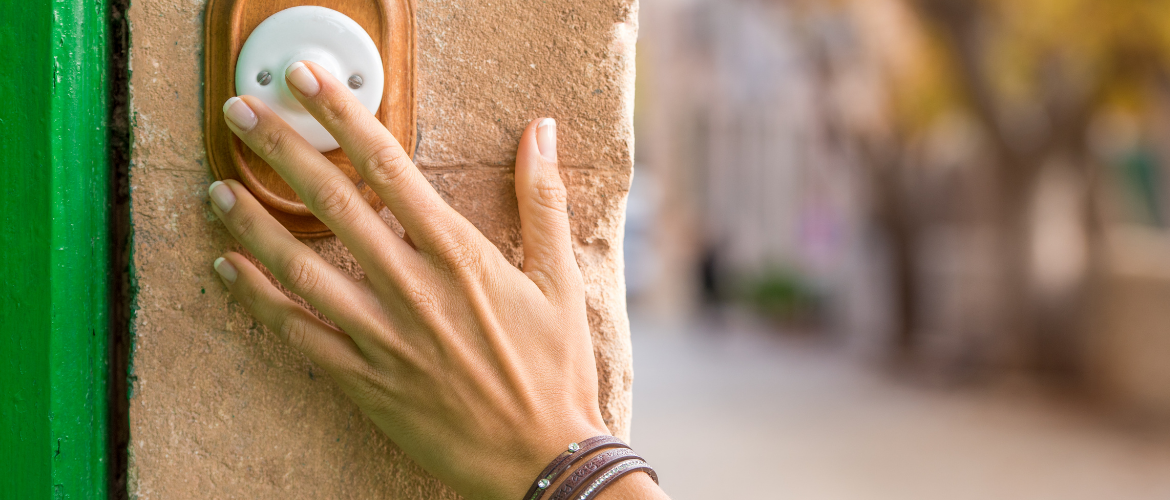 Use doorbell technology to keep your French holiday home safe
---
Many of us buy a holiday home in France to get away from the internet and modern technology. We come for sunshine, great food & drink and some well-earned peace & quiet. However, there is one piece of modern technology that certainly helps give us peace of mind – particularly when you are stuck at work or at your main residence, hundreds of miles away.
Doorbell cameras are usually connected to your Wi-Fi network, they can be managed from a mobile application, even when you are on the other side of the channel. Depending on the model, the user receives a notification or a call that someone has rung the doorbell. Thanks to the inbuilt microphone and speaker, the owner can then chat with his visitors.
Prices range from 40 to 500€
More and more manufacturers are bringing models to the market and we thought it would be helpful to give our verdict on some of the most popular.
Best at bottom of the range: Xiaomi Zero
The company Xiaomi is well known for offering products with an excellent quality / price ratio. The Xiaomi Zero smart doorbell is no exception to the rule. It is "no frills" and films in 720p whilst only costing around 40 euros on most websites.
The most popular: Ring Video Doorbell 3
This doorbell links easily with Alexa and Google assistant. It also offers "adjustable motion zones" between 5 and 15 feet of your door, which leads to less false alarms if you live in an apartment or close to a busy street (not so necessary if your holiday home is in the country). It offers 1080p HD video and two way communication – so you can chat with the Postman and the Pompiers when they come round with your Christmas calendars. Expect to pay about 230€ for this model
The best without subscription: Eufy Video Doorbell
This video doorbell from Eufy offers a clear and precise view of the outside world thanks to its 2K HD quality. And if you opt for the 4:3 aspect ratio, you'll have a wider viewing angle. Wherever you are, notifications alert you to people trying to enter your home, even if they haven't actually rung the doorbell. Its price varied greatly when we were looking, but expect to pay from 130€ to 290€
The most innovative : Somfy Connected Door Phone
This video door phone has some features that we had not seen before. For example, you can give a temporary code to an entry gate, thus allowing you to take remote deliveries, secure in the knowledge that the code will be changed shortly after. You use the bespoke application to create these temporary codes. It doesn't come cheap though, expect to pay around 500€.
If you have any recommendations for remote access doorbells, or indeed any tech that makes your holiday home safer, we'd love to hear them. Contact us at hello@leggettpm.fr