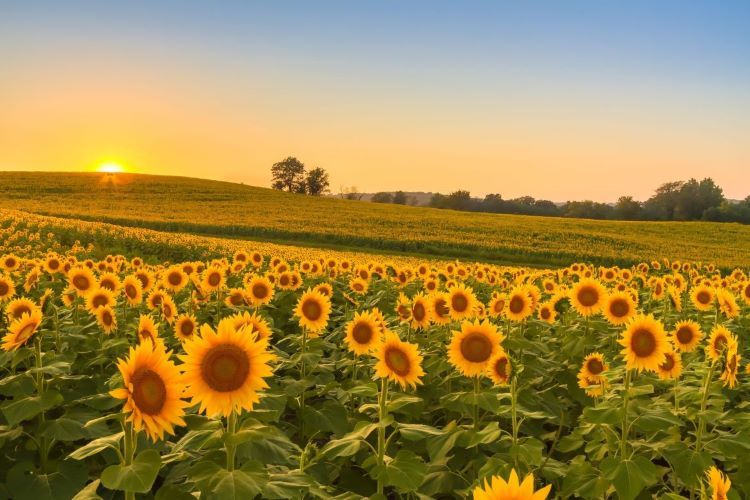 A day in the life of….
---
A day in the life of a Property Manager. One of our local experts takes us through a typical day and shows the diversity of the job. If you fancy joining our growing team across France then read on and you will find out how to do so.
The day starts early as I have booked an oil delivery at one of the houses I manage. The clients had put off ordering the oil last Autumn as they thought prices might be lower in the Spring. How wrong they were – in October 2021 we were paying 90 cents per litre, today it is 173 cents, quite a difference! Whilst waiting I do a full inspection of the property and take some pictures to send to the owner. The flowers are budding and the lawn needs a trim, it's time to start the regular gardening sessions. Once the oil is in the tank I move on to a house in a nearby village, the new owners signed the Acte de Vente last month and are keen to rent it out ASAP. We have finished all of the little jobs that needed doing when they bought the house, and it has been furnished well. I'm taking photos of the interior today and will come back next week to do the outside shots, as the forecast is good. Having great photos is key to standing out on VRBO, AirBNB and the other listing sites so it takes the whole morning. Once finished I head back home for a quick lunch.
An afternoon of admin and apero's
It's not all glamour, out and about driving through the vines and sunflowers you know. This afternoon I am well and truly stuck in my home office. I quickly email a report to the owner of the first house, before uploading my photos and creating the online listing for the house that will be rented out. Our team at HO are specialists in SEO (search engine optimisation) and guide us on which key words and phrases are best to use. They have specialist software that they use to ensure that clients listings stand out from the crowd. I upload the basics and everything is ready except for the external shots that I will take next week. It's mid afternoon and the sun is shining so I close my computer and pop out to a local Mairie where I talk with the secretary about a swimming pool that is being installed for another client. The Mayor's offices are a goldmine when it comes to knowing what is going on locally and I know the secretary well. They aren't allowed to recommend one local tradesmen over another but she's very good at letting me know who is available and you can often tell by the look on her face what she thinks of them all. I end the day meeting some of my favourite clients who are here on holiday. They have invited me over for an "apero" and we chat about all things under the sun – from the price of fuel, to the upcoming France v England rugby match and the lead that President Macron has in the current polls. Will he become a two term President? It's unusual but not unheard of and my money is on "yes". Once home it's time to relax and look back on another enjoyable day. Tomorrow's will be quite different, that's for sure.
The Mayor's office is a goldmine when it comes to knowing what is going on locally. I always come out with a nugget that will make my job easier, or save my clients money.
How to join the team
If you would like to know more about joining our growing team then email us here. We offer excellent induction training and full ongoing support from our experienced head office team.